A night in the country - gay pub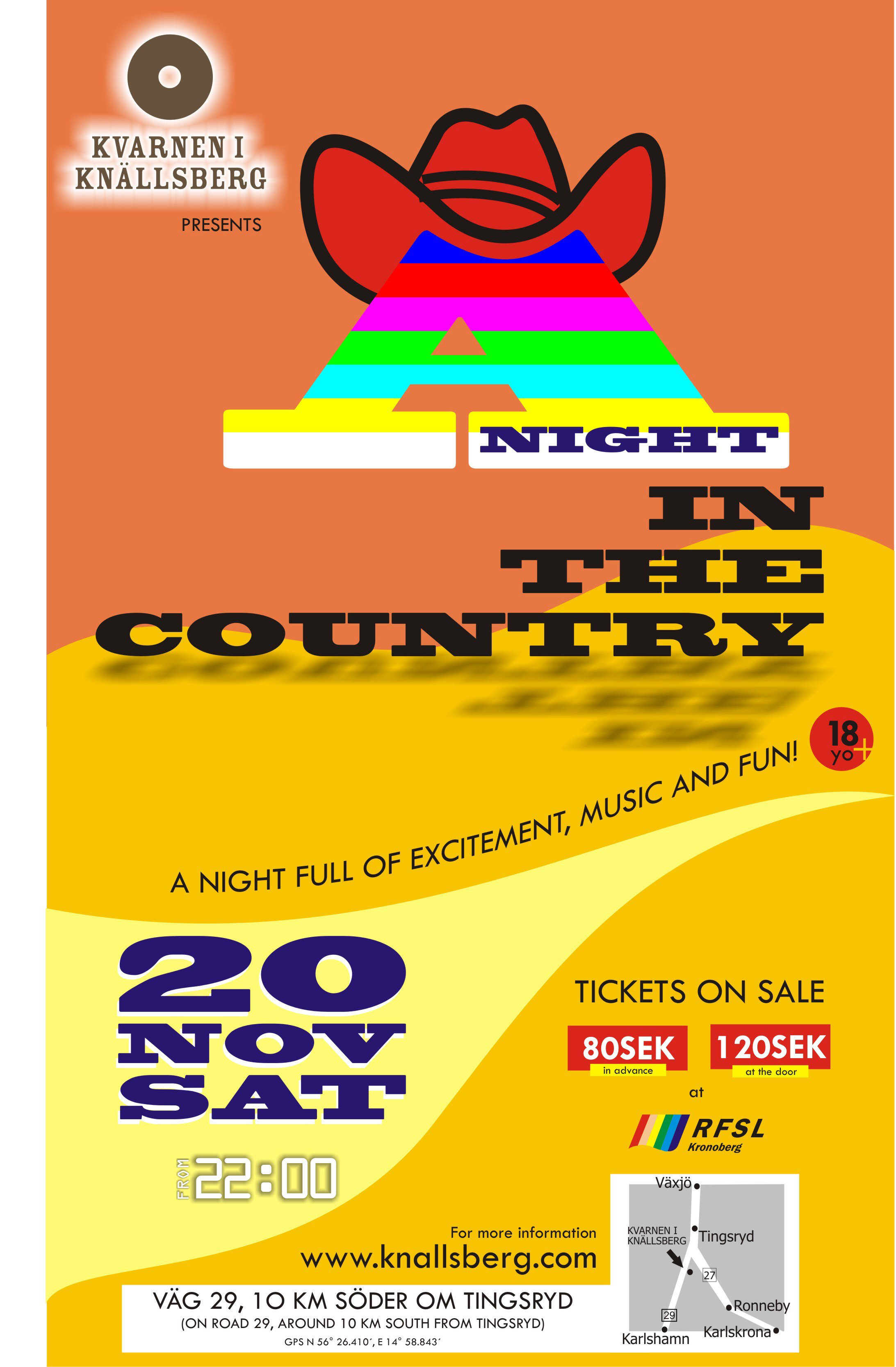 Saturday 2oth Nov at 10 pm it's time for "A night in the country". Have a night out of town with many new acquaintances, music, excitement and fun. DJ & bar.
Advance purchase tickets (SEK80, save SEK40) can be bought at RFSL Kronoberg in Växjö or directly through us. For further questions (road description etc.) contact us at martin@knallsberg.com or 0477 - 12042.
Welcome!!